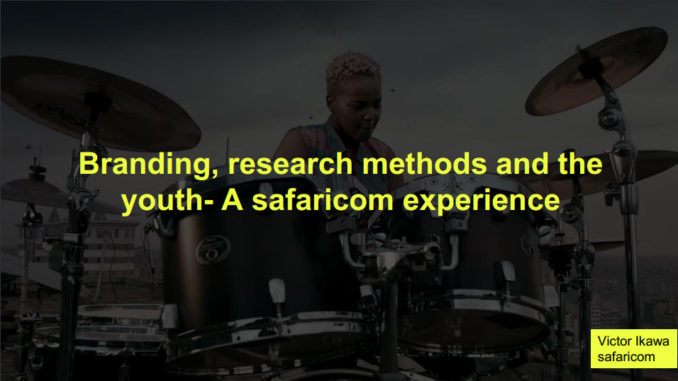 Event: MSRA Annual Conference 2017
Presenter: Victor Ikawa
Affiliation: Safaricom Ltd.
Contacts: n/a
Paper Submission to MSRA Conference 2017
Conference Theme: "Understanding Shifting Consumer Priorities"
Observations:
The Segment Reality
Kenyan Youth more than ever are seeking ways to progress themselves forward through unconventional routes and career paths.
Unemployment is a big reality (40%) in most cases and this is true for most of Africa and brands must be part of the solution.
Betting taking on a large role in youth wallets.
The youth are not immune to economic/political challenges.
Geography considerations: Different types of youth in different geographies and brand assets. Urbanisation is still less than 40% of Kenya.
Rural youth – Chapa dimba, marathons.
Urban youth– Rugby, campus events (the grography of where to have the activations, Kisumu, Thika, Nakuru,
Mombasa, Eldoret…).
Rural youth – religious – Groove music.
Post disciplinarity (research triangulation) is the way for the market researcher.
Read more… (pdf, 29 pages, 1.9MB)
---
What we learnt from Blaze
An engaging asset as Blaze BYOB forces participation by the youth and brands should spend
time in creating such assets.
Word of mouth is an important way of communications.
Peer influence works in the enrollment and uptake of Youth products
Consider including other activities that engage the youth like campus events, local events etc. as
this brings the brand and its asset close to the youth to see, feel, experience and recommend.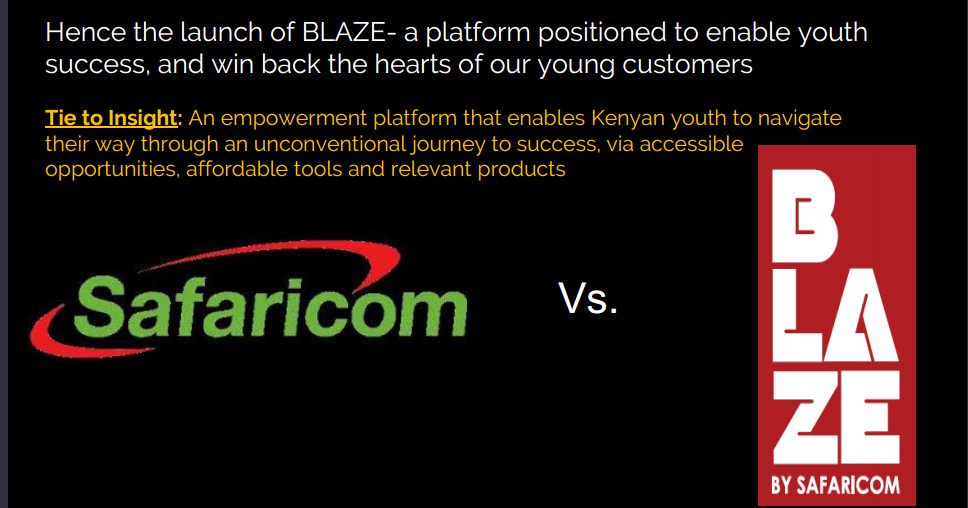 Read more… (pdf, 29 pages, 1.9MB)
---
More info: