Introduction
In line with its Mission, the Marketing and Social Research Association (MSRA) Kenya established its Opinion Polling Guideline in 2012 and revised it in July 2017. The aim of this guideline is to establish common and acceptable standards of practice and behavior in the industry, in relation to conducting and publishing of opinion polls.
The MSRA Opinion Polling Guidelines highlight 5 Standards for members to implement and are aligned to the regulatory requirements set out in the Kenya Electoral Opinion Polls Act 2012.
All MSRA members who conduct political opinion polls are required to confirm compliance and adherence to the guidelines & standards outlined in this document.
The below MSRA members have endorsed this initiative and have signed a commitment expressing their intent to fully abide by and comply with the Standards therein, and support its implementation at all times: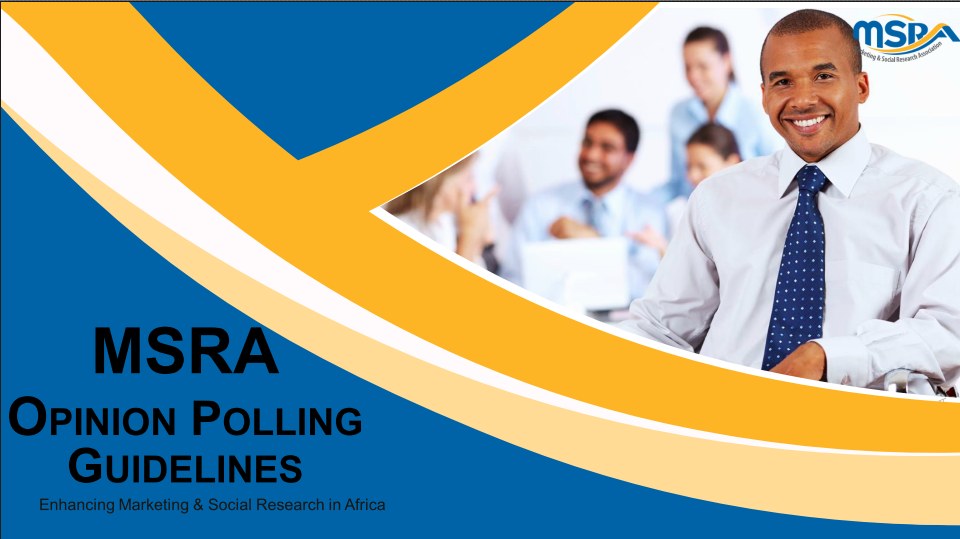 Topics
Introduction to MSRA
MSRA Membership
Political Opinion Polling in Kenya
Standards to be Adopted in Opinion Polling

Polling Rationale
Who benefits from Opinion Polling?
Challenges for Political Pollsters
Are Opinion Polls Fool-Proof?
Proposed Measures for Election Surveys
MSRA Opinion Polling Standards

Standard 1: Polling Questions
Standard 2: Sampling
Margin of Error, Sample Size & Confidence levels
Standard 3: Publication of Political Opinion Polls
Standard 4: Methodology Details to be Published
Standard 5: Additional Details to be Published

MSRA Member Compliance & Adherence
Recommendations to Stakeholders
Conclusion
Signing of the MSRA Opinion Polling guidelines
Downloads